Marbella Conference 2022 💻
Excellent weekend away, with lots of #collaboration , open discussions and powerful learning tools on how to overcome the most recent #objections, not to mention the launch of our new sector Heyland Marketing.
We are expanding 🙌
Marbella you were an absolute blast 🌟
#Launch #Marketing #teambuilding #brainstorming #collaberation #workingaway #awayweekend #marbella #Teambondingand building
Welcome to the team Frankie, she most certainly is hitting the ground running 🐾
Her words 'It's like a walk in the park' 🐾
#Frankie #Heylandhound #Dachshund #Wienerdog
I am pleased to announce that Jack Wiseman, our longest serving employee, marked his 8year anniversary with the business last week. The ever-present Jack has been a key component with the growth of the business, not only did he help me establish our presence in Chester but he then also moved to help Dave Kissack establish our presence in Warrington.
Jack has an infectious charm about him, he is very comfortable being centre of attention and is a very well respected both within our business but also the wider business community.
Thanks for all your hard work & effort over the last 8years Jack, we have come along way since it was just you & me in our little office in Christleton!
Kind regards,
Andy Heyland – Director
Today marks the 3rd year anniversary of our Office Manager Amy Sweetman. Amy is very much responsible for keeping the wheels of the business turning and allowing us all to perform our jobs to the best of our ability.
Amy's role encompasses all the operational aspects of the business including IT, Marketing and Admin. She has always fulfilled her role with gusto and has been single-handedly responsible for championing a number of new projects and streamlining our back office processes.
Thank you for all your hardwork and the energy you bring to the office.
Andy Heyland – Director
#workanniversary #heyland #teamwork #admin #process #business #thankyou #projects #jobs #marketing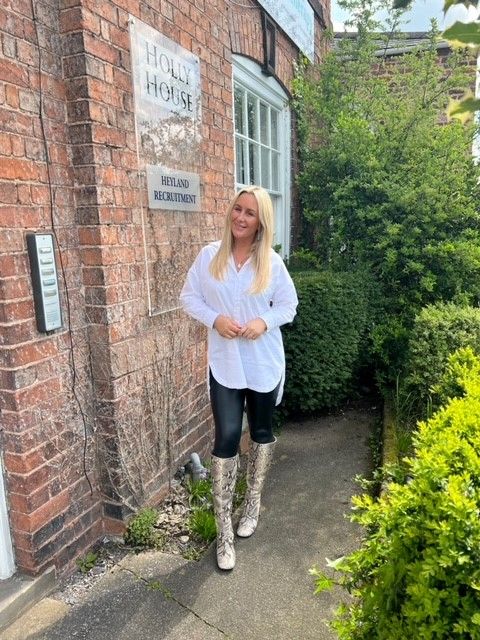 Whatever you do, no matter how small, you can help people live free from poverty, violence and discrimination. This includes funding organisations that are supporting people right now in Ukraine, and those attempting to cross the border. Because you have the power to change lives.
Check out our mini Heylander's taking part in today's comic relief! 🔴
Donate today ⬇
St Patrick's Day 2022: when is Irish celebration, annual traditions, who was Saint Patrick, what is his story?
St Patrick's Day is a cultural and religious festival held annually on 17 March, to mark the death date of St Patrick, the patron saint of Ireland.
Also known as the Feast of Saint Patrick, or in Irish, Lá Fhéile Pádraig, this day sees a celebration of the heritage and culture of the Irish 🍀
Happy St Patrick's Day!